---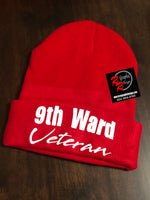 Description 
This hat is warm and soft, perfect for fall and winter, suitable for any occasion, or as a gift for family or friends.

Don't brave the elements without the proper headwear when "Repping Your Hood". Good for winter spring or fall, customize this knit beanie for your chilly weather go-to cap! For every task that takes you outdoors stay comfortable, stylish, and warm!
Please Enter Desired Wording / Image Color In The Note Section At Checkout.
SIZE: 8.26x7.87 inch
.: 100% Acrylic
.: One size fits all
.: Multiple color variations available